January 01, 2018

|

Need Help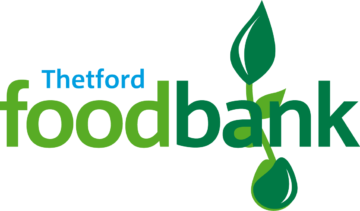 Thetford Foodbank relies on your goodwill and support.
Thetford Foodbank supplies food to those who are in desperate need on a regular basis, also meeting the needs of people in the Watton area. Over 90% of the food distributed by foodbanks in The Trussell Trust network is donated by the public – that's why your food donations are absolutely vital to their ability to give everyone referred to them a balanced and nutritious three day supply of food. We would like to encourage you to think about making a donation to this worthy cause on a regular basis. There is very real poverty on our doorstep that often goes unseen. So when you go to do your weekly shop please consider buying an extra item or 2 to help someone in need. Their shopping list shows the food items that are needed right now.
You can take your donations directly to the depot or leave them at Fountain of Life Church, in the plastic box under the table in the foyer, and we will make sure that they are delivered to the Foodbank for distribution as soon as possible..
With every blessing, The Mercy Team
Website: Thetford Foodbank