January 01, 2018

|

Family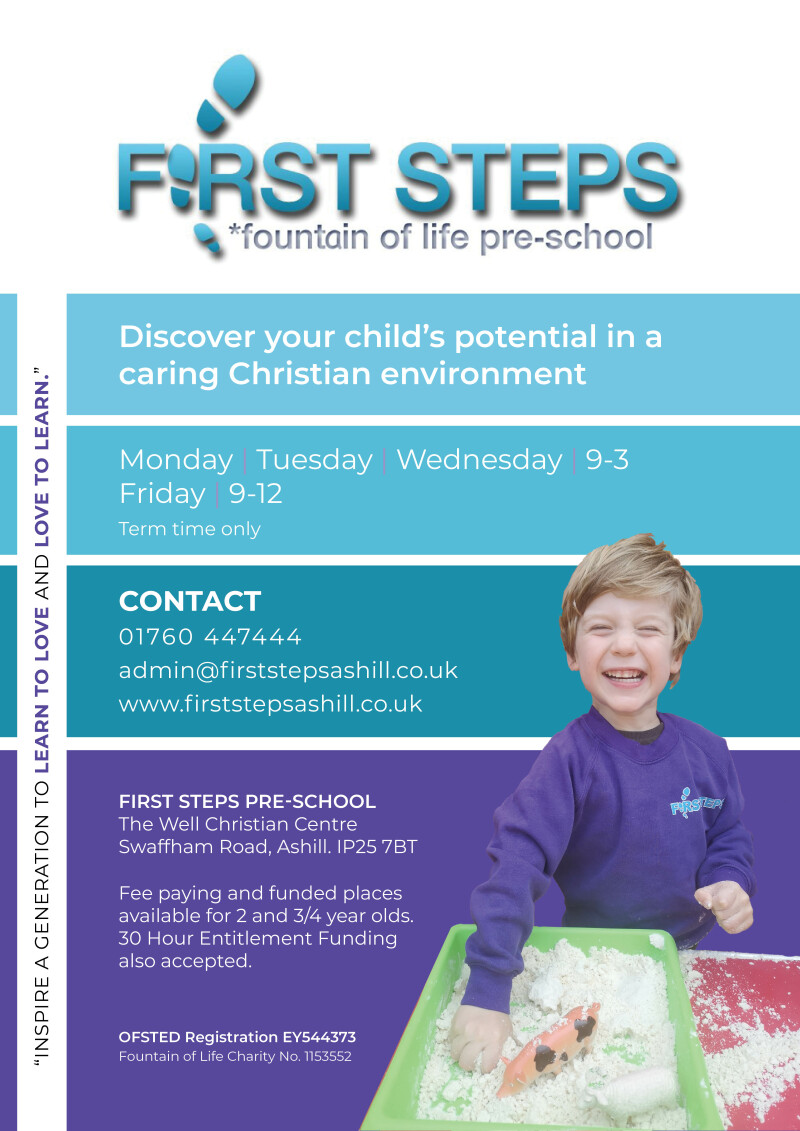 First Steps Pre-school has a clear Christian identity, operating on the principles of love, forgiveness, respect for self and others, acceptance of all cultures, and responsible behaviour.
The purpose of First Steps is to provide an inclusive, safe, caring and happy Christian environment where all children can learn, play and develop as individuals through a wide range of planned and free play activities both inside and out and through visits and outings. The children are encouraged to learn about the life and work of Jesus Christ through Bible stories, music, craft, drama and prayers.
We recognise that children have individual needs and will develop at different rates, so we will provide resources to encourage all children to reach their potential. We welcome their parents or carers to become involved in their development at pre-school and enjoy with their children the facilities we provide. We aim to serve the needs of the local community in regard to pre-school provision, whilst reflecting the love of God in our relationships, standards and way of life.
At First Steps we follow the Early Years Foundation (EYFS) Stage framework and National Standards set out by OFSTED. Underpinning the EYFS are four principles that help us to effectively put into practice EYFS.
Our opening times are Mondays, Tuesdays and Wednesdays 9am-3pm and Fridays 9am -12am For more information call Lou Mawditt: 01760 447444 or email: . You can also visit our website at firststepsashill.co.uk